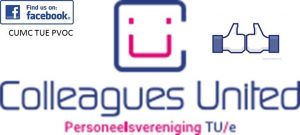 Like us on Facebook
< Back to the overview
More news
The Staff Association was founded with the aim to promote solidarity among employees, offering them opportunities for relaxation and personal development in the field of culture, art and sport. The CU is still active an...
Open all year round Whether you're looking for exciting Roller coaster rides, enchanting attractions or spectacular park shows. In the Efteling there is something for everybody. Discover...
Toverland Sevenum Discover a magical world for the whole family. Theme park toverland offers over thirty attractions indoor and outdoor for young and old. In need of a break? Enjoy a joyful or exciting show or have a bit...